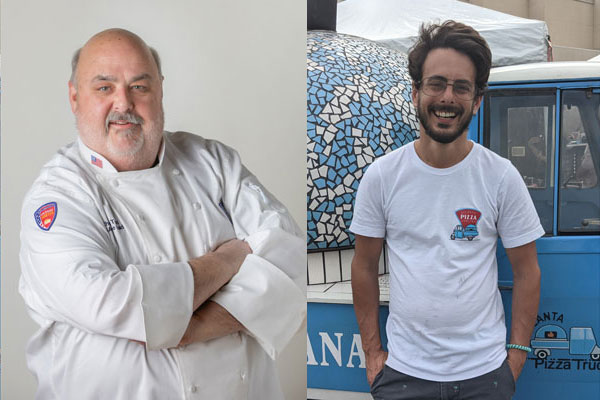 Mark "The Cheese Dude" Todd
Tuesday, Jan. 25th, 2PM CST
The Cheese Dude answers all your cheesy questions LIVE! Focus will be Hard Cheeses: The star of the show, or glorified extra? Everything you need to know about pizza creation using some of the most flavorful cheeses around.
Alessio Lacco, The Atlanta Pizza Truck (New date!)
Tuesday, Feb. 1st, 2PM CST
Rollin'…Old School: The Atlanta Pizza Truck is the first AVPN certified Mobile Unit and owner and passionate pizzaiolo Alessio Lacco is here to tell us how he did it. Lacco will talk about his journey, from inspiration to start a mobile unit, all the way to certification. Lacco also explains the ups and downs and do's and don'ts of this entire process. Alessio mapped it out, now we just have to follow the path.