By Rick Hynum
When you're cast in the "villain" role on a reality TV dating show, haters, as they say, gonna hate. But riled-up romance fans are the least of Peter Izzo's problems. The co-owner of Peter's Pizzeria, with two locations in South Florida, and cast member of ABC's Bachelor in Paradise and The Bachelorette, has other worries on his mind—namely inflation. "That's really what keeps me up at night," Izzo said. "Food costs are continuing to skyrocket. It doesn't seem like there will be any relief anytime soon. And it's putting us in a difficult situation."
Although Izzo is known to millions as a brash Italian stallion looking for love on all the wrong TV shows, he is, in real life, an earnest—and likable—pizzeria operator going through the same struggles as most PMQ readers. "Do we continue to keep our quality the same and raise our prices, pushing the costs on to our customers who have been loyal to us?" Izzo said. "Or do we lower our quality and keep our prices the same, but now our customers aren't going to get that product they expect anymore?"
Izzo and his brother/business partner, Bobby Pokora, finally made a decision: They raised their prices so they could keep using top-shelf ingredients like Grande cheese, San Marzano DOP tomatoes and Caputo flour. "We've gotten some pushback from our customers," Izzo said. "We tell them we're just as upset as they are. We don't want to do this just as much as they don't want us to do it. We don't have a choice."
Inflation has been the story of the year for the pizzeria industry. As food costs keep soaring, menu price hikes have been a must to stay afloat. But we've uncovered another, more promising story for 2022: Despite a challenging economy, independent pizzerias like Peter's are making a comeback unlike any we've seen in years. And the chains? Well, overall, they didn't fare quite as well, but they're holding their own.
After two years of just about everything going wrong—COVID-related shutdowns, supply chain issues, inflation, the so-called Great Resignation—something went surprisingly right for independent operators as the pandemic eased over the past year. Industry-wide sales rose significantly for independents, and there are more independent pizzerias now than we've seen in the past 10 years. But the good news comes with caveats: After a slight uptick in 2021, average sales per store for independents dropped by 1.7% this year, most likely due to declining foot traffic as consumers tightened their belts to cope with inflation. And higher menu prices driven by inflation likely account for a big chunk of independents' overall higher revenue.
For the record, the chains took a bigger hit in average sales per store, with a decline of nearly 2.2%. Which brings us to the question posed on this month's cover: How did your sales compare to the average sales of one of the big chain stores? You know you're curious, so check out the chart on page 41 to gauge how well you're competing with that Domino's or Papa Johns location down the street. Then come on back and let's dive into the overall industry numbers.
Restaurants that offer online ordering said an average of 34% of their revenue comes from those channels. Fifty-four percent added or expanded options to accept online orders over the past year.
—Square's Future of Restaurants 2022
A Mini-Boom for Independents
Generally speaking, the pizza industry has bounced back after a rough patch, according to research firm CHD Expert. From October 2021 through September 2022, total U.S. pizza sales—for both independents and chains—climbed 3.08% to a total of $46,988,006,871. That's something to cheer about, considering we saw an overall sales decline of about 1.6% from October 2020 through September 2021.
Independent pizzerias carried a lot of the weight this year, logging an overall 10.24% jump in sales, from $17,940,959,384 last year to $19,777,571,275 this year. The chains (companies with more than 10 units) saw a slight drop of 1.5% in their total sales, from $27,645,018,457 between October 2020 through September 2021 to $27,210,435,596 in the same period of the past year.
So what happened? Independents added a lot more units compared to the chains during that period. The number of independent pizzerias rose from 39,808 last year to 44,644 this year—that's 12.15% growth in total units. The chains, on the other hand, saw relatively flat growth in terms of units, from 35,309 last year to 35,531 in 2022, an increase of just 0.63%. In other words, we saw a mini-boom in openings of independent pizzerias. More than 4,800 new independent stores opened, compared to just 222 new chain units.
It seems many folks wanted to get into the pizza business over the past year. Of course, some of that growth could be accounted for by multiunit independents (those with less than 10 units) opening new stores. What's clear is that the chains added relatively few new units compared to the so-called "little guys."
Do these corporate chains know something the independents don't know? Are they closing less profitable stores in anticipation of a recession? And can these new independents survive in a saturated U.S. pizza market? There's some reason for concern. According to a November 2022 report by Alignable, an online network for small business owners, 49% of small restaurant businesses in the U.S. couldn't pay their rent in full and on time in October. That compares to a 36% rent delinquency rate in September. (Editor's note: Restaurateurs' rent woes improved in November, as reported here.)
A late July report by the NPD Group might shed a little light on restaurants' rent problem. That report found that physical and online restaurant traffic declined by 2% in the second quarter of 2022 versus one year earlier, and by 6% from the same (pre-pandemic) quarter in 2019. "Consumers continue to deal with rising inflation and higher prices," noted David Portalin, the NPD Group's food industry advisor. "They trade down to lower-priced items, cut back on the number of items ordered, or reduce restaurant visits altogether."
The Price-Hike Limit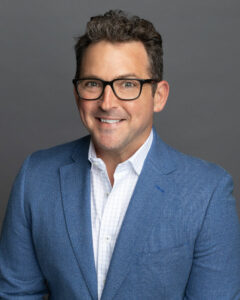 Look, customers know what's going on. According to Bluedot's September 2022 "State of What Feeds Us" report, 91% of consumers have noticed price increases at restaurants. And they aren't wrong. Per the U.S. Bureau of Labor Statistics' Consumer Price Index, food-away-from-home (restaurant) prices increased 8% from August 2021 to August 2022. Most restaurant chains raised prices at least once over the past year, reported Nation's Restaurant News (NRN), particularly fast-food chains like Burger King, Wendy's and McDonald's.
In response, the Bluedot report found, 83% of consumers are cutting back on restaurant visits, and 73% are ordering off value menus to save money. They're looking other places for deals, too. Fifty-one percent are using restaurant apps, which should tell you something. In fact, nearly 7 out of 10 consumers are downloading more apps or joining more loyalty programs for discounts and freebies. Additionally, 43% are checking out those coupons that come in the mail, and 29% are looking to social media for high-value offers.
Do you have an ordering app yet? Have you fine-tuned your loyalty program lately? What are you waiting for?
According to Portalin, restaurateurs must deliver value and top-quality food for the inflated prices they're forced to charge. But, he added, they should also remember that "value doesn't always translate to the lowest price."
So, when it comes to price increases, how much is too much? Analyzing price percentage increases and how they correlate with traffic, Restaurant Management Services (RMS), a consumer behavior firm, made an interesting discovery. "When price increases went beyond 10% to 13%, traffic started to severely decline, negating some or all of the net sales benefits," Scott Foxworth, RMS's director of consulting services, told NRN.
Most restaurants have held the line at price hikes around 9% to 10%, NRN says. That's a good thing—if it's enough to keep your doors open. But hitting that "sweet spot" on pricing, coupled with labor woes, will continue to be a tricky challenge in 2023.
Speaking of Labor Woes…
When one of the country's most acclaimed pizzaioli has to cut his restaurants' hours due to lack of workers, you know things have gotten out of whack. Chris Bianco, owner of the six-store Arizona chain Pizzeria Bianco, announced reduced hours for his stores in an Instagram post on October 18. He noted that "at least one of our restaurants will be open" Sunday through Saturday, but some stores would be closed for two days each week as he and his team looked for ways "to adjust to the world we now live in."
Bianco received the 2022 James Beard Award for Outstanding Restaurateur, a career high point, to be sure. But that wasn't enough to keep his pizzerias fully staffed. "It breaks my heart to cut hours, but overworking the good people we have is not a long-term solution," Bianco stated on Instagram. "With rising cost of goods and paying good wages, putting people deep into overtime is also not sustainable."
According to Square's 2022 Future of Restaurants report, 73% of restaurants said they're dealing with a labor shortage, and 21% of restaurant positions were unfilled. "Across the industry, staffing continues to be the No. 1 challenge restaurants face," said Bryan Solar, general manager of Square for Restaurants. Worse, this could be the new normal for the industry, even as states continue to raise the minimum wage.
Simply put, employees want better jobs than they had before the pandemic. And, no, that doesn't mean they're lazy. "First, put yourself in the mind of your candidate," Thad Price, CEO of Talroo, a company that helps businesses find the right job candidates, wrote in an October article for PMQ.com. "What do they want? What are their concerns? Some concerns include quality pay and job security as inflation becomes a growing problem in today's marketplace. Workers are looking for jobs with flexibility, growth and security to settle the score of a teeter-tottering economy."
And the industry is making strides. A January 2022 survey by the Independent Restaurant Coalition found that 84% of all restaurants reported raising wages, and 37% reported adding paid sick leave for employees. Twenty-one percent also began offering paid vacation for their employees.
"Salary isn't the only piece of the pie," Price noted. "Addressing issues like childcare, health insurance and tuition chips away at the disparity that hourly workers have faced for years. Include these added benefits and you will far surpass the competition by recognizing the needs of your hourly staff."
That's easier said than done, as every restaurateur knows. But Solar agrees it's the best approach. "This means that labor costs may go up, and restaurants may need to find ways to operate with more efficient labor," he said. "This is where we believe restaurants can lean on tech—to help them better utilize their existing staff, manage their labor costs and maintain delightful customer experiences."
Is Automation the Future?
To ease her staff's workload, Linda Black, co-owner of Tilda's Pizzeria in Rochester, Minnesota, is leaning on BellaBot, a robotic food runner from Pudu Robotics. BellaBot started at Tilda's in early 2022 and has freed up servers to spend more time with their customers instead of hustling food and drinks to tables in a timely manner.
"Sixteen thousand dollars is a lot, and [Bella] could have been a bust," Black told the Post Bulletin in early November. "But I would have rather tried it out with little success and learned from the experience than not at all." Black couldn't quantify the cost difference between acquiring a robot and hiring another part-time person, but BellaBot is a hit with her customers. "People love being served by Bella," she said. "Kids run up to give her a hug when nothing is being carried….Sometimes people are a little sad when they don't get served by her, but still have a good time interacting [with the robot]."
Robots are still far from the norm in restaurants, but automation made headway in the pizza industry this year. The Slice Factory, with 12 locations in the Chicago area, plans to install an automated chef/kitchen called Pizzaiola at its new stores and has an aggressive expansion plan built around the tech from Nala Robotics. Pizzaiola, which can be leased for $7,000 a month, reportedly makes up to 50 pies an hour in a variety of styles, including Slice Factory's specialty jumbo pizzas. "This partnership…will help us improve production exponentially as we expand locations and service areas," Slice Factory founder/president Dom DiDiana said in July. "What's really exciting is that we now have the capability to run fully autonomous pizzeria-style restaurants with lots of menu items" while maintaining consistency at all locations.
PizzaHQ in Totowa, New Jersey, has even grander ambitions. It's currently just a one-store operation with human pizza makers working alongside an automated pizza station from Picnic. But co-founder Jason Udrija said Picnic will become PizzaHQ's "automation backbone" as more locations open in the region. With the Picnic system, Udrija said, "we can automate pizza assembly and free up our staff to do important jobs around the kitchen while focusing on the customer experience."
PizzaForno, a pizza vending machine manufacturer, is taking a different approach. In cities like New Orleans and Houston, PizzaForno's licensees have been positioning these automated pizzerias in high-traffic areas such as college campuses, hospitals and entertainment complexes, PizzaForno cofounder Les Tomlin said. "There are so many great places for a PizzaForno [machine], because there are three options, from the smallest unit (60 square feet) that's about the size of an ATM—perfect to add to an existing business—to an indoor kiosk (75 square feet), which is perfect for dining halls, cafeterias, hospitals and dorms, to the outdoor mobile unit (80 square feet) that is virtually indestructible and can be placed absolutely anywhere outdoors and be moved with a flatbed truck."
True, many old-school pizzaioli will give you a dirty look if you mention crafting pizzas with a machine. "Change is hard for some people," Tomlin said. "With most innovations, you have early adapters, like those that wait in line for the newest iPhone. Then, there will be those that buy in later as they see the [growing] success. And you'll always have the good ol' mom-and-pop pizzeria and, I'm sure, those that think an automated pizzeria is sacrilegious." Even so, Tomlin adds, "We are seeing versions of automation entering the larger chains, so the evolution has begun."
What are the advantages of pizza vending machines? Check out our Q&A with Les Tomlin of PizzaForno at PMQ.com/les-tomlin-pizzaforno. 
Women in Pizza
On the human side of the equation, we're also seeing women moving to the forefront of the pizza industry—both in the major chains and among independents. And it's about time. For a few examples, look at fast-casual chain Blaze Pizza, headed up by CEO Mandy Shaw, or Little Caesars, where Paula Vissing has risen to chief operating officer. At Papa Johns, Amanda Clark serves as chief development officer, while Jane Grote Abell runs the entire show at Donatos as chair of the board.
For decades, men have been celebrated as the best chefs in the world. Yet male pizzaioli often credit their mothers and grandmothers for their recipes. Alexandra Mortati, co-founder of the Women in Pizza movement—which includes a website spotlighting female entrepreneurs in the pizza business, a strong presence at major industry events and more than 5,100 followers on Instagram—would like to see more women in leadership roles. "Women in Pizza is a movement that empowers women in the pizza industry to share their stories, display their talents, inspire innovations, and connect with one another and the world," Mortati said. "Whether you're a pizza maker, manager, proprietor, distributor, manufacturer or importer, you are a woman in pizza, and your role is crucial. Our goal is to give a voice to the underrepresented female segment of the industry and to inspire more women to follow their pizza passion."
Mortati, who's also the creative director at Orlando Food Sales in New York City, knows women have always played a crucial role in the pizza industry. "Just because they may not have been the person you saw behind the counter doesn't mean they haven't been a part of the industry," she said. "Many women have worked behind the scenes and are the reason businesses have kept their doors open. They've been the inspirations and people behind the recipes for generations."
"I think that women are sick of being pushed aside and are more than happy to put their elbows up and fight for their well-deserved spot alongside their pizzaiolo allies," agreed Stephanie Swane, publisher and editorial director at Modernist Cuisine, which released the three-volume Modernist Pizza earlier this year. "Women are now able to get small-business loans and have the backers to create capital to open their own businesses. COVID-19 created a new paradigm for many people to shift from what they were doing in the corporate world to self-employment, especially if you look at how many start-ups began from [the owners'] homes and ventured into pop-ups, test kitchens and food trucks. Women are finding ways to build a business model that works while juggling family responsibilities, too."
Another bright sign: Women took center stage in several episodes of Hulu's 2022 pizza making competition series, Best in Dough. They included U.S. Pizza Team member Leah Scurto, co-owner of PizzaLeah in Windsor, California; Shealyn Brand Coniglio of Coniglio's in Morristown, New Jersey; pop-up entrepreneurs Miriam Weiskind of The Za Report in New York and Jhy Coulter of Devoured in Kansas City; fine-dining chef Amanda Morris of Spago in Las Vegas; and sushi chef Yoko Hasebe of Morihiro in Los Angeles. Among the judges presiding over the competition: renowned New York chef Millie Peartree.
Learn more about the Women in Pizza movement, including Q&As with Alexandra Mortati and Stephanie Swane, at PMQ.com/women-in-pizza.
Fittingly, the Best in Dough series kicked off with a trio of Italian grandmothers slinging dough and making classic pizzas from the Old World. "Nonnas are the best pizza makers," competitor Nonna Carmela said in the episode's opening. "Even on a bad day, nonnas know best."
Italian mamas and nonnas have been a driving force behind the U.S. pizza industry since the early 20th century. Now, as more women—including many of color—step forward as pizzeria owners and chain executives, Swane makes sure they get noticed with an Instagram Live streamcast called "Women in Pizza." These pizzaioli will influence future generations, Swane believes. "Men are looking at other current female pizzaioli as inspiration," she said. "I don't hear women saying that their recipes are from their fathers or grandfathers; instead, women identify in the present with inspiration."
House of the Dragon

No less an authority than Scott Wiener of Scott's Pizza Tours has hailed Last Dragon Pizza in Queens, New York, as "every pizza lover's dream." Owner Nicole Russell got the inspiration for her pizzeria from the 1985 kung fu flick The Last Dragon, which featured a pizzeria owned by a black family. Russell, a marketing professional, started making pies at home after Hurricane Sandy and handing out free slices to friends and neighbors. They were such a hit, local construction workers wanted to pay for whole pies. By 2016, Russell was shipping her frozen pizzas to 48 states. Since founding Last Dragon Pizza—an online pizzeria for pickup orders only—she has been profiled in The New York Times and other news outlets. As a pizzaiola, Russell borrows flavors from across the planet for pies like the Kiss Mi Converse (spicy jerk chicken), the 7th Heaven (tandoori chicken) and the Sho 'Nuff (Philly cheesesteak). "I'm on a quest to be the master of pizza," she told Essence in 2021. "Like Bruce Leroy [in The Last Dragon] was on a quest to reach the final level, I am on a quest to reach the final level of pizza."
Make Time for TikTok
Is your social media strategy all about Facebook? Not that long ago, Facebook was the dominant social media force. It still is, but the platform has been bleeding younger users for years. Where have they gone? TikTok, mostly, although Instagram keeps going strong, thanks largely to its short-form videos, called Reels, which are modeled after—you guessed it—the TikTok format.
According to Brandastic, a Costa Mesa, California-based marketing agency, TikTok was the most popular app downloaded worldwide in 2020 and 2021. Its users are younger—60% are between the ages of 16 and 24, and almost 50% are under 34—and many find the platform downright addictive.
And here's the thing: They turn to TikTok as a search engine, as The New York Times reported in September 2022. More importantly to pizza marketers, they're often searching for good places to eat. "In our studies, something like almost 40% of young people, when they're looking for a place for lunch, they don't go to Google Maps or Search," a Google executive said at a July technology conference, per the Times. "They go to TikTok or Instagram."
That means TikTok is becoming a key tool for restaurant marketing. If your pizzeria doesn't have a TikTok strategy, it's time to give it some careful thought. Invite TikTok micro-influencers in your market to dine with you, and shoot your own videos featuring satisfied customers at your restaurant. Create video campaigns centered on new menu items and special value deals that would appeal to the younger crowd. And don't forget to share behind-the-scenes clips and interviews with your team members. Like Instagram Reels, TikTok offers a great opportunity to give your pizzeria a face and a personality. Just keep it authentic!
What Customers Want

32% are looking for more pizza deals/specials.

25% want more restaurants/pizzerias to offer vegetarian pizzas.

21% want more restaurants/pizzerias to offer vegan pizzas.

28% would prefer to order pizza from a company that uses sustainable packaging.

21% are willing to spend more for pizza delivered in eco-friendly, sustainable packaging.

42% want a pizza delivery online ordering system that lets them track their order.

Source: Technomic 2022 Pizza Consumer Trend Report
Delivery Dilemma
Finally, let's talk about delivery. To deliver your own pizza or not to deliver your own pizza? That is the question. And if Hamlet were a pizzeria operator, he'd doubtless agonize over the answer, too. Third-party platforms pose an increasingly vexing dilemma for the pizza industry. According to Technomic's 2022 Pizza Consumer Trend Report, 24% of pizza delivery orders were placed via third-party platforms versus the restaurant itself in 2021—that's up from 16% in 2020.
Outsourcing delivery can be expensive—and risky. But reliable workers aren't exactly lining up outside your door these days. Aye, there's the rub. In a perfect world, pizzerias could afford to maintain an in-house delivery team and fully control the delivery experience. But third-party delivery, coupled with increased demand for delivery of all types of food during the pandemic, changed everything. Thanks to third-party platforms, customers now have more delivery options—tacos, burgers, you name it. Unfortunately, restaurant owners using third-party delivery might lose control over when and how their food gets into the customer's hands. And that's problematic.
According to Service Management Group, a customer experience management platform, a customer who has a poor third-party experience will often blame the restaurant, whose online review ratings can decline by as much as 1.5 stars. It's your reputation that's on the line, not DoorDash's. Moreover, the Square report found that 68% of customers would rather order delivery through a restaurant's own website or app, not via third parties.
So what's a struggling pizzeria operator to do? Creating your own app would help. Partnering with a local restaurant delivery service (RDS) is another solution. The key word here is "partnering." Sit down with your local RDS and hammer out a deal. Negotiate commissions and fees, lay down some ground rules for how your brand can and cannot be marketed online, and ensure that your local delivery partner has a team that will quickly respond to customer complaints. And protect your customer data! With in-house delivery, all of that valuable data is yours and yours alone, to do with as you will. If someone orders from your restaurant through a third-party partner, you want that data for your POS system so you can market directly to the customer, offer specials, encourage dine-in visits and control your branding message.
Related: How independent pizzerias and local delivery services can join forces
Before you choose a third-party partner, try out their service several times on different nights—slow weeknights and busy Fridays or Saturdays—while seeking objective input from friends or family members who have used it. Was the delivery driver courteous, prompt and professional, or did he look sloppy and harried? Did your food arrive hot and fresh? What happens if they get the order wrong—who does the customer call, and will someone answer the phone?
If your community doesn't have a local RDS, you can still try to cut a deal with a national service. But when both the restaurant and the RDS are deeply embedded in their community, cross-promotional opportunities abound. You scratch their back, they'll scratch yours.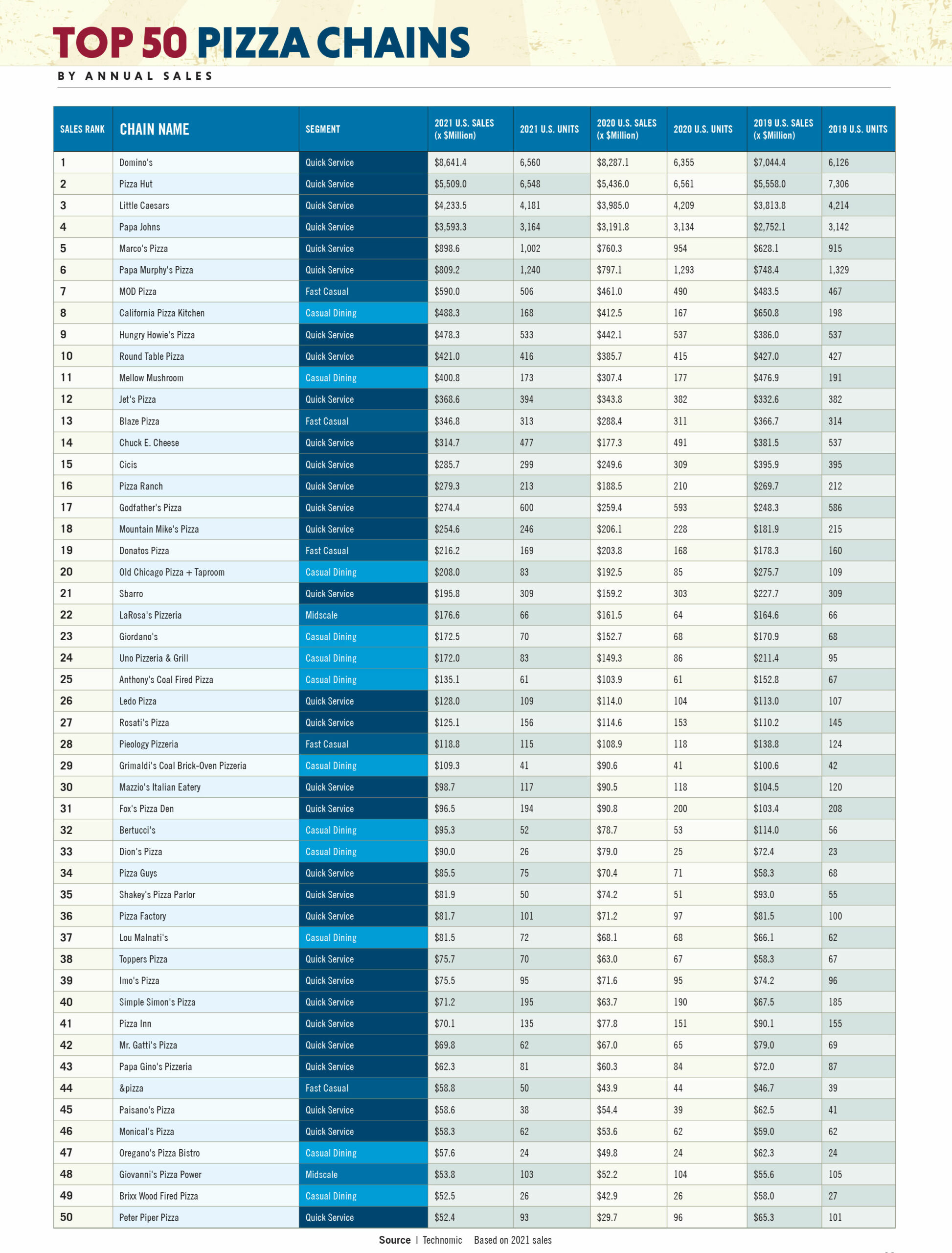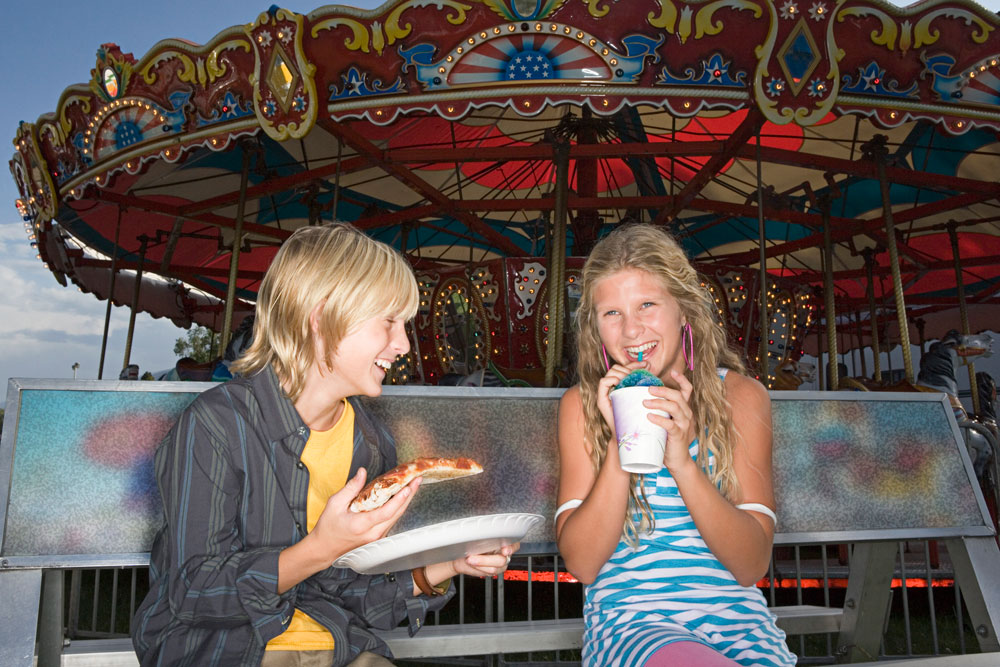 Food for Thought
Looking forward to 2023, one thing's for certain: Not much is for certain. Will there be a recession? Will inflation ease off or keep soaring? Will the labor market finally settle down? Will all of those new independent pizzerias survive and thrive? We don't know. But we do know this: Pizza is perennially golden. Technomic reports that 83% of consumers ate pizza at least once a month this year, and 24% ate it more than once a week.
In a 2022 survey conducted by Censuswide for Deliverect, which specializes in online food delivery management, 47% of consumers said they'd order pizza anytime, regardless of inflation. To persuade them to order it from you, keep these tips in mind:
Polish your online ordering game. Make online ordering as smooth and seamless as possible. Use your ordering system to create customer profiles, capture their preferences, upsell them and offer them deals. Get them in and out fast—without mistakes.
Stick with video on social media. We've already mentioned TikTok, but Instagram Reels is still hot, too. And YouTube. And, to a lesser extent, Facebook. Figure out the platforms that are working best for you and lean hard on video marketing to show off your amazing food, servers, cooks and guests. Adding a video to your website can even improve your SEO ranking—just make sure it's SEO-optimized, with captions and descriptions that use keywords relevant to the content.
Treat your employees as well as you treat your customers. Just ask Michael Lastoria, CEO of the fast-growing Washington, D.C., chain &pizza. For years now, he has been something of a prophet, calling on restaurateurs to implement people-first policies that include higher wages and better benefits. And guess what? Not only has &pizza cracked Technomic's list of the top 50 pizza chains for the first time, the company also ranked No. 18 in average sales per store. We've quoted Lastoria before, and we'll quote him again: "I believe that if you treat workers with dignity, they will be more invested in the success of the company. A satisfied workforce is the key to a successful business, because if they feel their work is valued, they will put more into the job, which results in happier customers and a strong sense of brand."

 
Rick Hynum is PMQ's editor in chief.